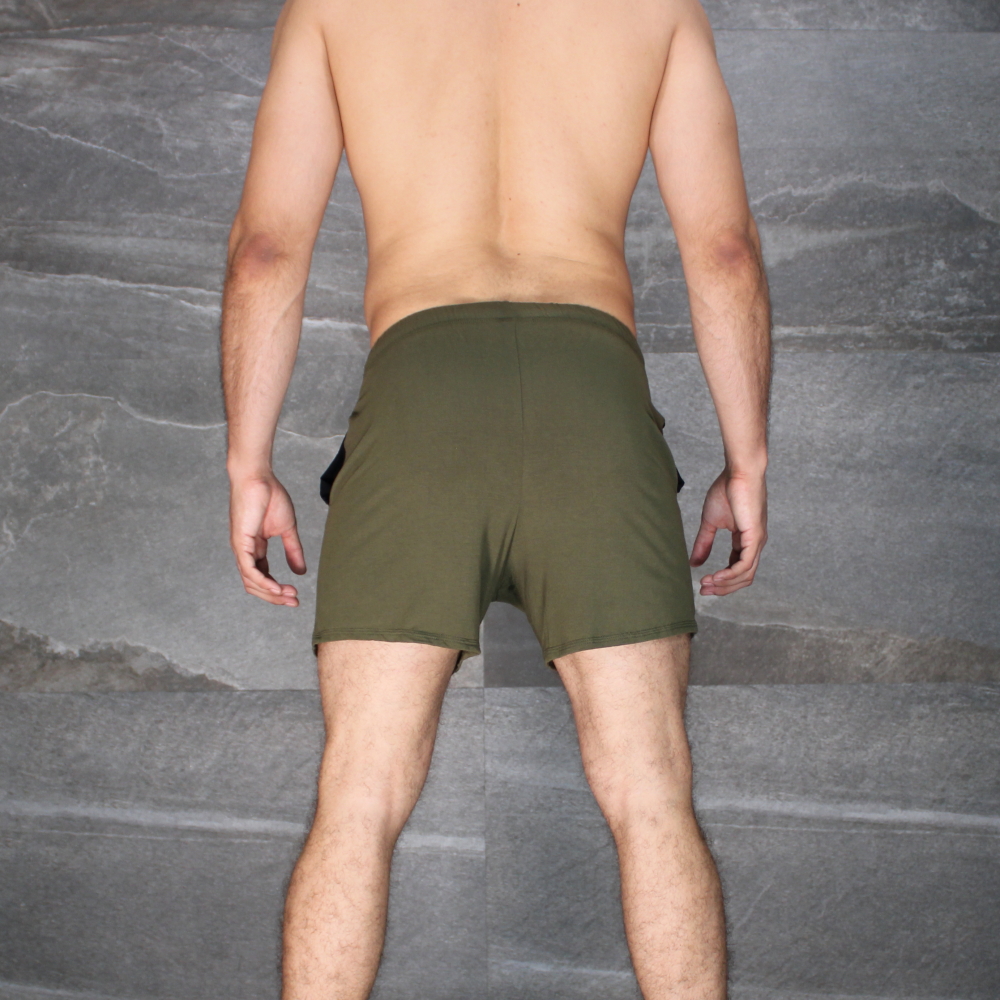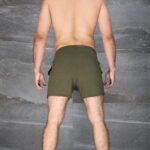 Propel Shorts-Military Modal (Pockets)
$38.00
The attention you get is the sensation that makes you push harder, and the yearning to want more. This is Propel Fit
Push Pattern with pockets (Pockets in either black or white mesh).
15″ Side Seam Length, 1.5″ Drawstring waistband with hemmed legs and Ultra Mesh Pockets.
FREEBALLING- Spacious Front- No Pouch
94% Modal 6% Lycra (Modal)
To help you find the perfect fit, please see tabs below.
Additional information
Custom Fronts
Compare Pouches
Size Cart
Hand Crafted
Fabrics
Care
Custom Fronts
Compare Pouches
MCK personalizado Points downwards for a natural hang. It is about the shape and the feeling, you cannot go wrong with the sizes.
Algunas personas usan el 5 para el gimnasio, el 6 para el club y el 3 para la oficina. (1 es el más pequeño seguido de 3)
(P1 Grower, P2 Big Balls, P3 Mainstream, P4 Thick, P5 Bounce, P6 Massive)
Max Bulge: con forma de pelota de tenis, este producto lo eleva a una forma de puñado redondo y también viene con Free Cock Ring para un bulto adicional.
Hoist- Shaped like a pistol this gives you a horizontal bulge that pushes you forward for maximum profile enhancing.
Freeballing- No enhancement pouch
Size Cart
Mckillop Size Chart
Small             Medium           Large             Xlarge
28-30″           32-34″               36-38″           40-42″
71-76 cm       81-86 cm         91-97 cm      102-107 cm
Keep in mind that each collection and pouch design has a different feel and purpose.
Si levanta y realza, quedará más apretado. Si tiene dudas entre 2 tallas, elija siempre 1 talla más grande.
Hand Crafted
Todos los productos Mckillop están hechos a mano en nuestra propia fábrica en Mérida, México.
Elaborado, cortado, fijado, cosido, recortado y doblado a mano por nuestro equipo de especialistas.
No se utiliza automatización ni informatización.
Mantener a la gente empleada es nuestro objetivo.
* Con este tipo de producción a veces ocurren errores. Si se cometió un error, envíenos un correo electrónico; siempre estamos felices de ayudar a nuestros clientes.
Fabrics
94% modal 6% licra (modal)
95% Poliéster 5% Lycra (Esfera)
95% Poliéster 5% Lycra (Malla)
82% nailon 18% licra (nailon licra)
82% nailon 18% licra (licra desnuda)
100% poliéster (malla flexible)
100% poliéster (impulso)
100% poliéster (malla deportiva)
100% poliéster (Bolton Swim)
100% poliéster (camuflaje)
Algunos de nosotros somos de una época en la que el poliéster tenía mala reputación.
There has been many advances in the textile field and we only use materials that are soft, luxurious and affordable.
Care
We recommend hand wash and lay to dry for the longest product life.
Machine washing is permitted (cold water is best) (low heat) (similar colors) but piling does occur with machine dryers.
Do not iron or use bleach.
We do not use any fire retardants or harsh chemicals on our products.