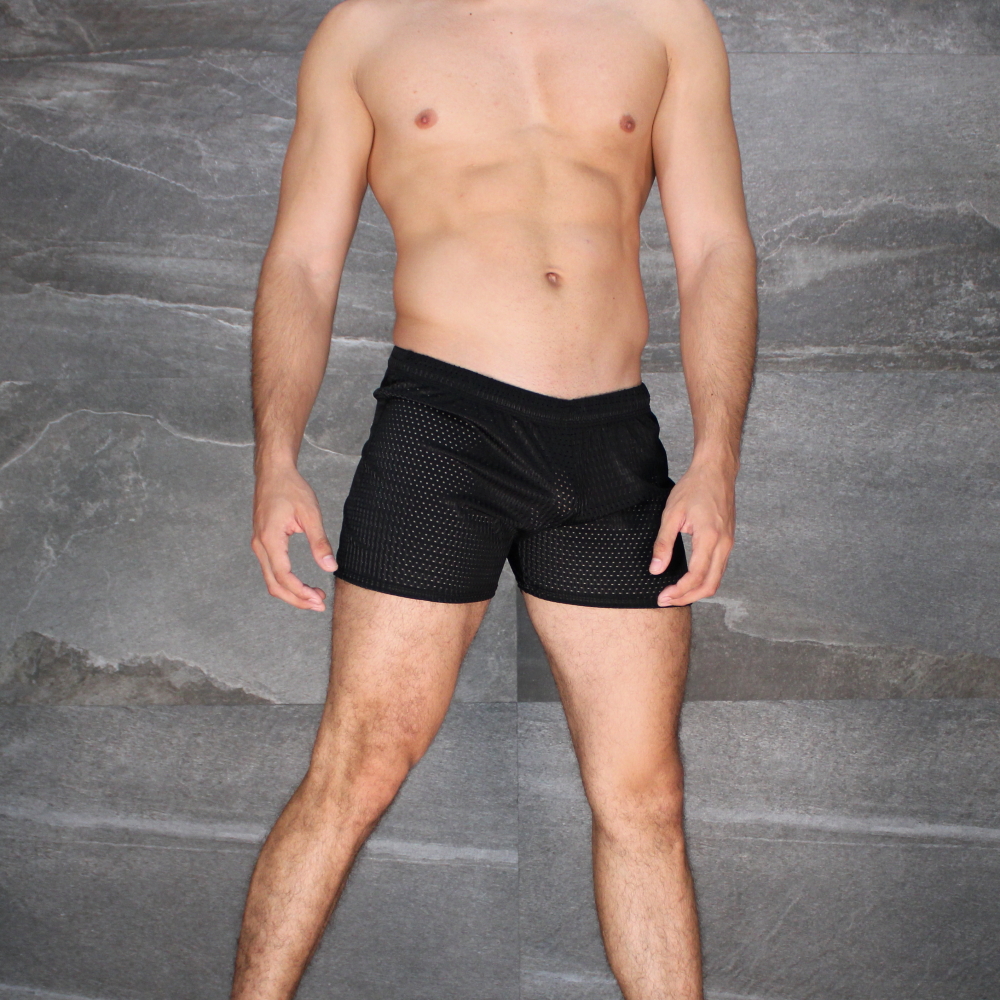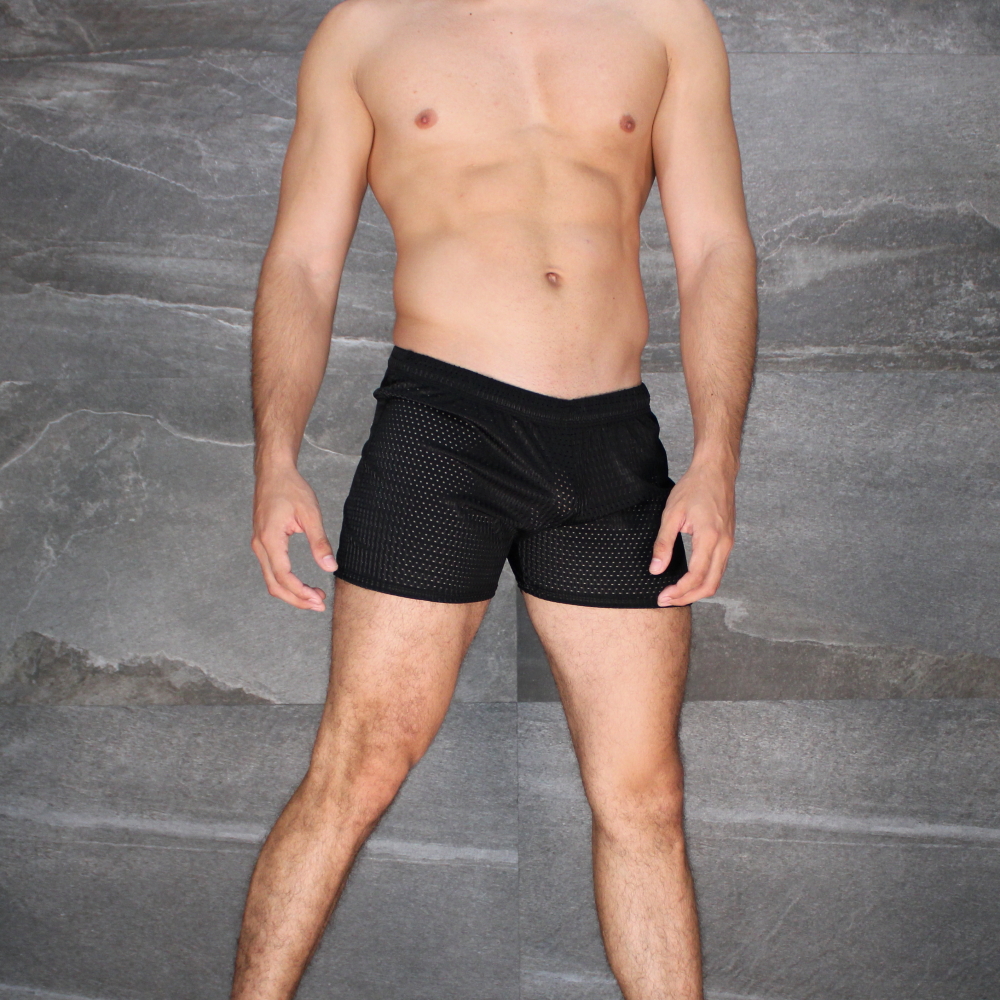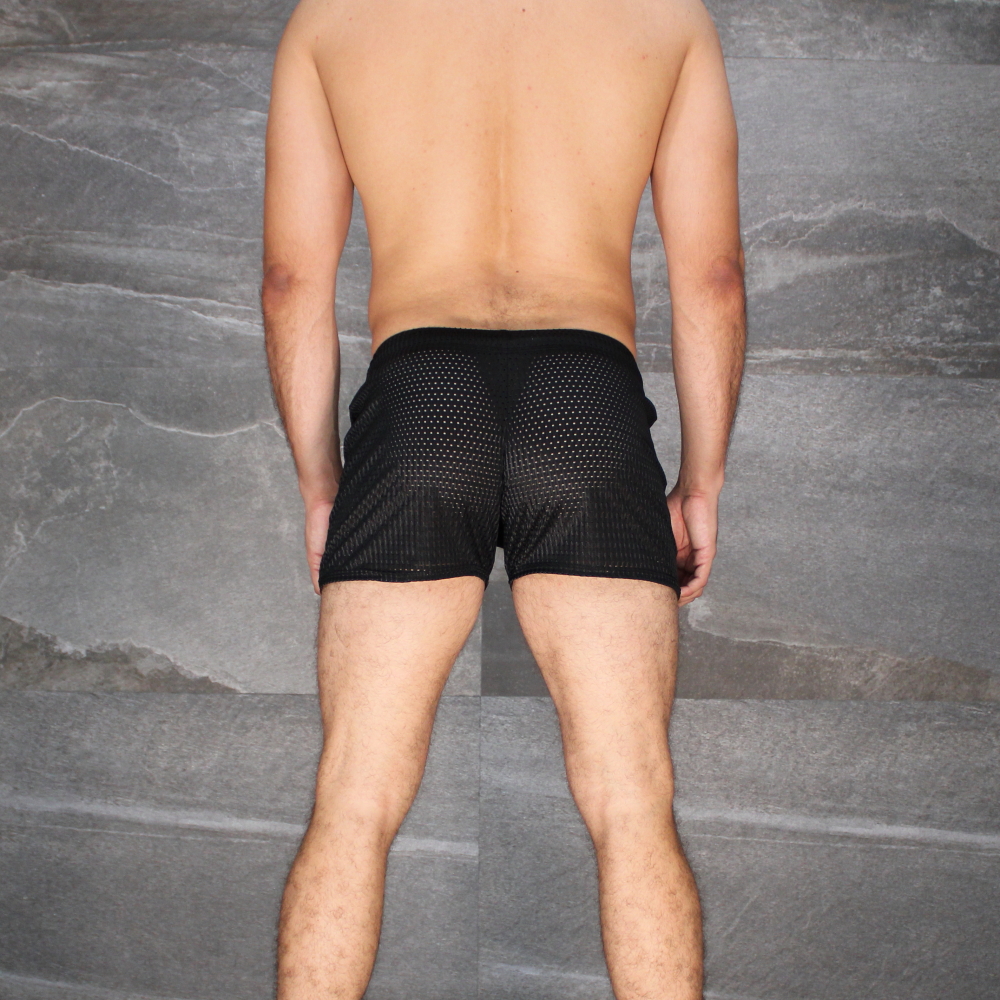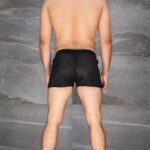 Shade Shorts-Black Expose Lycra
$34.00
You feel yourself getting bigger by the minute, the shorts get tighter and tighter; you are ready to have them torn off of you. This is Shade Expose Lycra
1.5″ waistband with drawstring inside and hemmed legs
SIDE SWING Show off Front- No Pouch
85% Poliéster 15% Lycra (Expose Lycra)
To help you find the perfect fit, please see tabs below.
Additional information
Custom Fronts
Compare Pouches
Size Cart
Hand Crafted
Fabrics
Care
Custom Fronts
Compare Pouches
MCK personalizado Points downwards for a natural hang. It is about the shape and the feeling, you cannot go wrong with the sizes.
Algunas personas usan el 5 para el gimnasio, el 6 para el club y el 3 para la oficina. (1 es el más pequeño seguido de 3)
(P1 Grower, P2 Big Balls, P3 Mainstream, P4 Thick, P5 Bounce, P6 Massive)
Max Bulge: con forma de pelota de tenis, este producto lo eleva a una forma de puñado redondo y también viene con Free Cock Ring para un bulto adicional.
Hoist- Shaped like a pistol this gives you a horizontal bulge that pushes you forward for maximum profile enhancing.
Freeballing- No enhancement pouch
Size Cart
Mckillop Size Chart
Small             Medium           Large             Xlarge
28-30″           32-34″               36-38″           40-42″
71-76 cm       81-86 cm         91-97 cm      102-107 cm
Keep in mind that each collection and pouch design has a different feel and purpose.
If it lifts and enhances it will be tighter. If in doubt between 2 sizes always go 1 size larger.
Hand Crafted
All Mckillop products are hand made in our own factory in Merida, Mexico.
Hand drafted, cut, pinned, sewn, threads clipped and folded by our team of specialists.
No automation or computerization used.
Keeping people employed is our goal.
* With this type of production mistakes sometimes happen. If an error was made, please email us; we are always happy to help our clients.
Fabrics
94% Modal 6% Lycra (Modal)
95% Polyester 5% Lycra (Sphere)
95% Polyester 5% Lycra (Mesh)
82% Nylon 18% Lycra (Nylon Lycra)
82% Nylon 18% Lycra (Nude Lycra)
100% Polyester (Flex Mesh)
100% Polyester (Impulse)
100% poliéster (malla deportiva)
100% poliéster (Bolton Swim)
100% poliéster (camuflaje)
Algunos de nosotros somos de una época en la que el poliéster tenía mala reputación.
Ha habido muchos avances en el campo textil y solo usamos materiales que son suaves, lujosos y asequibles.
Care
Recomendamos lavar a mano y dejar secar para prolongar la vida útil del producto.
Se permite el lavado a máquina (lo mejor es agua fría) (fuego lento) (colores similares), pero sí se acumulan con las secadoras a máquina.
No planchar ni usar lejía.
No utilizamos retardadores de fuego ni productos químicos agresivos en nuestros productos.